Colonialism + Christi Belcourt Collab - Floral Graphic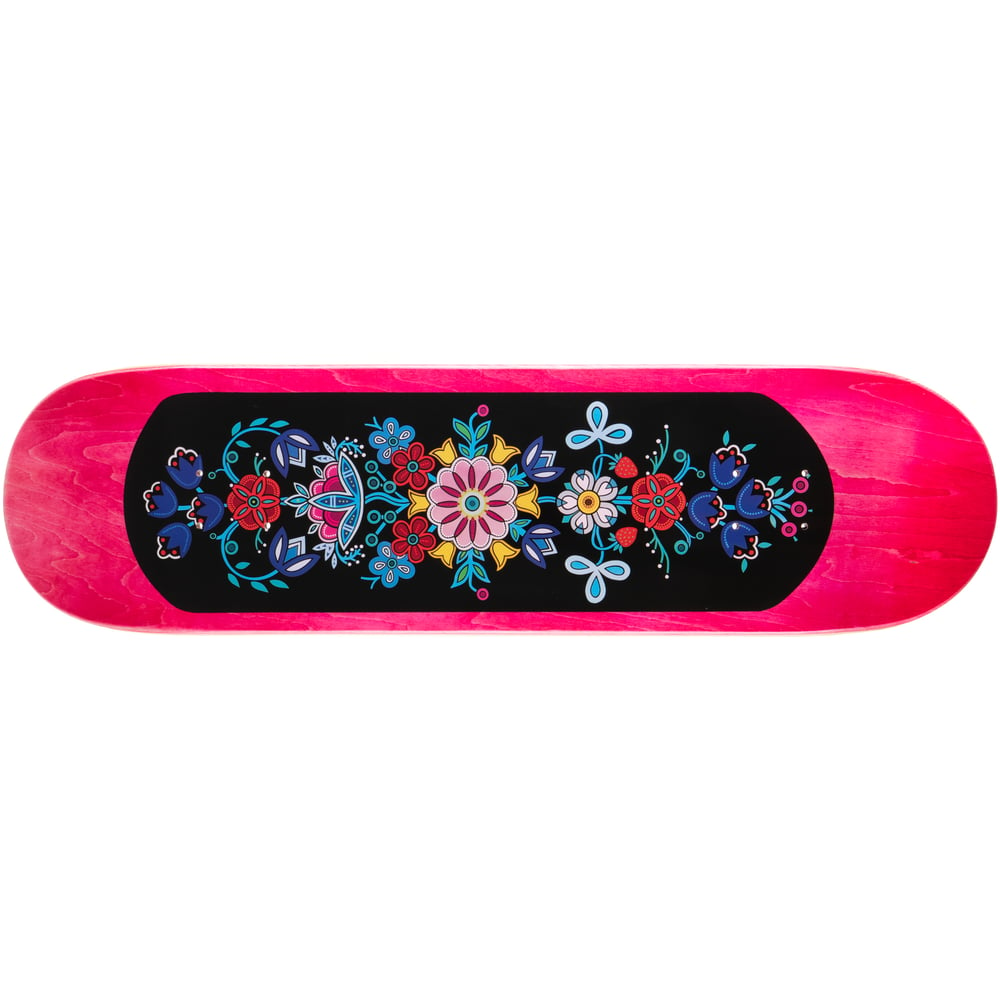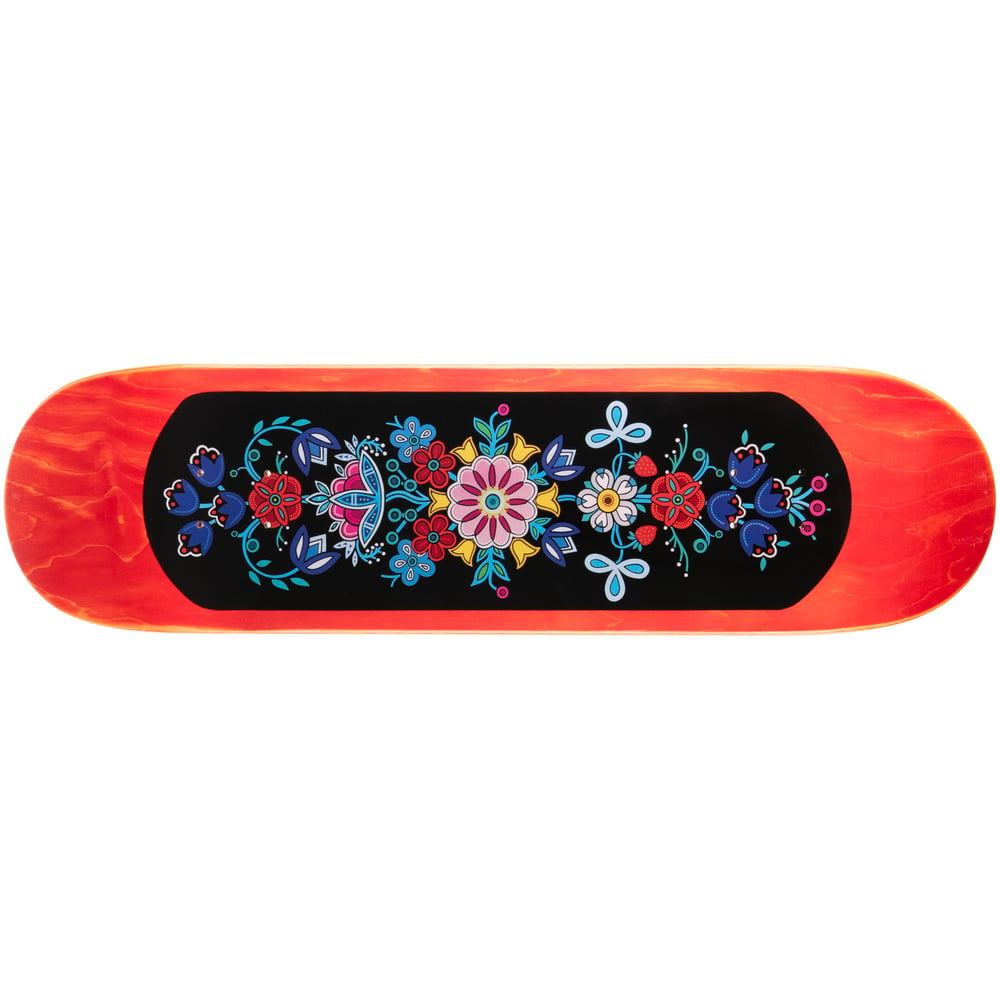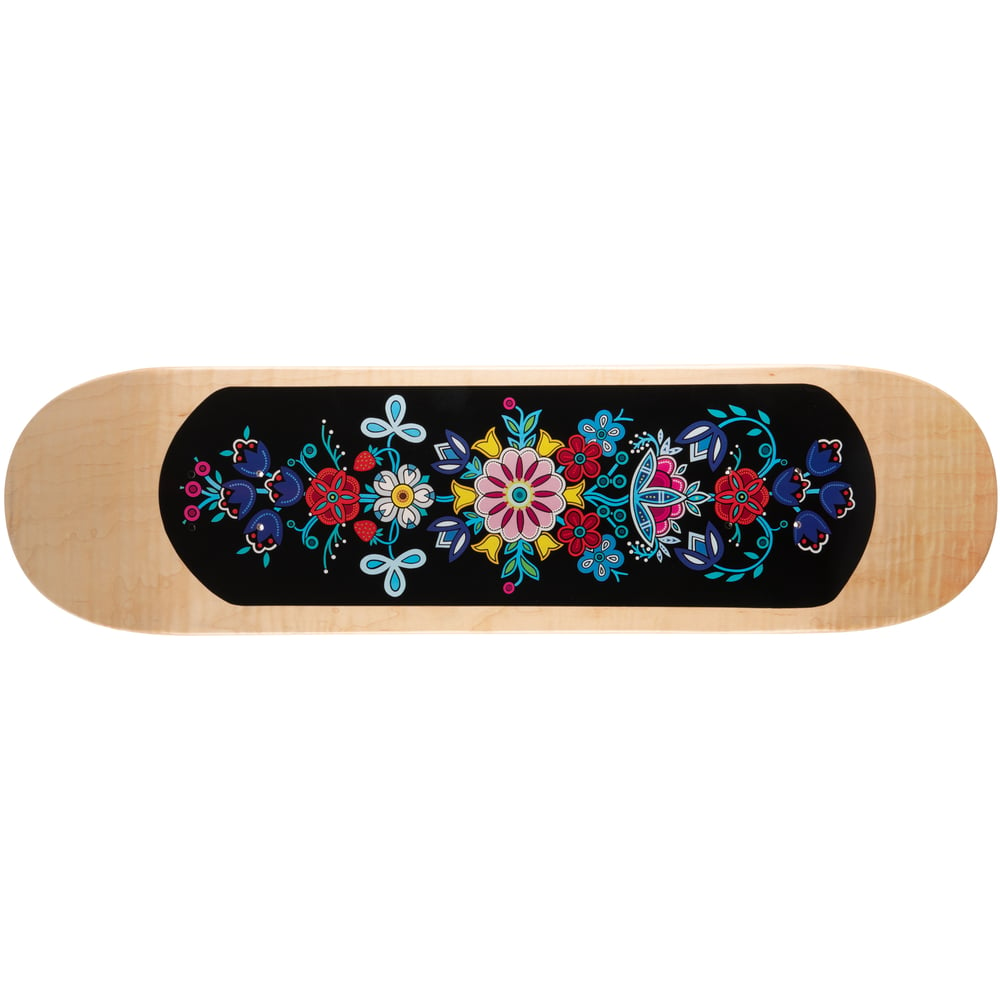 Colonialism Skateboards is a skateboard company based out of Regina, Saskatchewan in Treaty 4 (1874) territory. Our primary objective is to educate the public on elements of the history and culture of Indigenous peoples in Canada through our love for skateboarding. For decades, efforts have been made to rewrite and even conceal the history of colonization in what we now call 'Canada'. Indigenous peoples have all too often been depicted in a negative light, oftentimes labeled as 'savages' or 'free loaders' in the context of Canada's historical development. Meanwhile, European settlers or colonizers have often been described as our nation's great 'pioneers', and the nature of colonization in which they took part is less frequently (if at all) recognized and discussed. Similarly overlooked is the legacy of historical colonial policies and legislation - including the Indian Act, Residential School system, reserve system, the pass and permit system, Indian hospitals and the sixties scoop, Métis Scrip – and how they continue to affect various aspects of Indigenous peoples' lives.
In this new series, Colonialism Skateboards has collaborated with artist and author, Christi Belcourt to release three new boards under the theme "Sky, Land & Water". Designed by Christi Belcourt.
Christi Belcourt (apihtâwikosisâniskwêw / mânitow sâkahikanihk) is a visual artist, designer, community organizer, environmentalist, social justice advocate, and avid land-based based arts and language learner. Her paintings can be found within many public and permanent collections across North America. Christi has also organized several large national community-based projects of note including Walking With Our Sisters, the Willisville Mountain Project, Nimkii Aazhibikong and various works done with Onaman Collective. Christi donates the proceeds from her collaborations and awards to Nimkii Aazhibikong, the year-round Indigenous language and traditional arts camp that she, along with a small group of people, started in 2017. In her work she is always urging viewers to connect with the earth and to radically imagine a post-colonial world wherein Mother Earth is respected and understood as a living being.
We hope you enjoy these boards as much as we enjoyed making them.
****top ply graphic may not be on these skateboards***