Clearing the Plains deck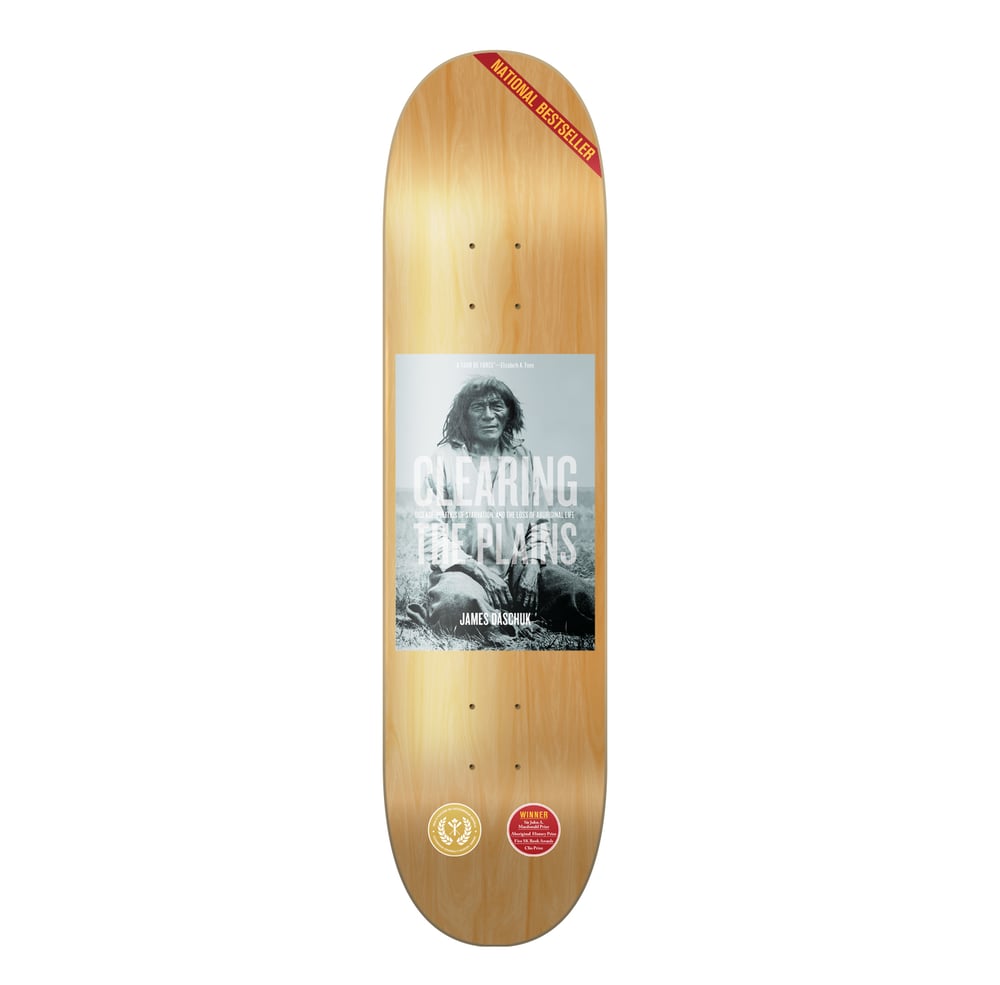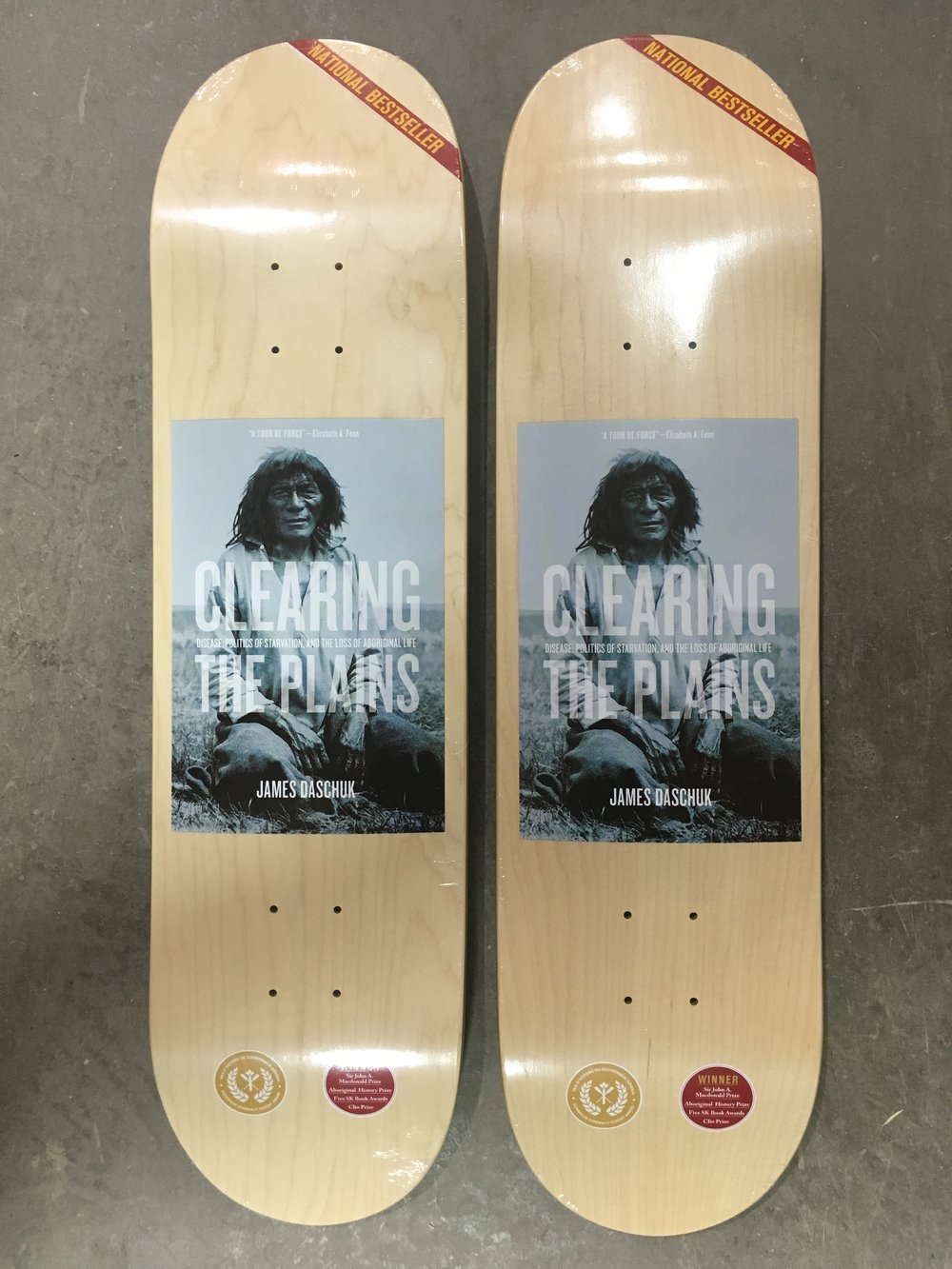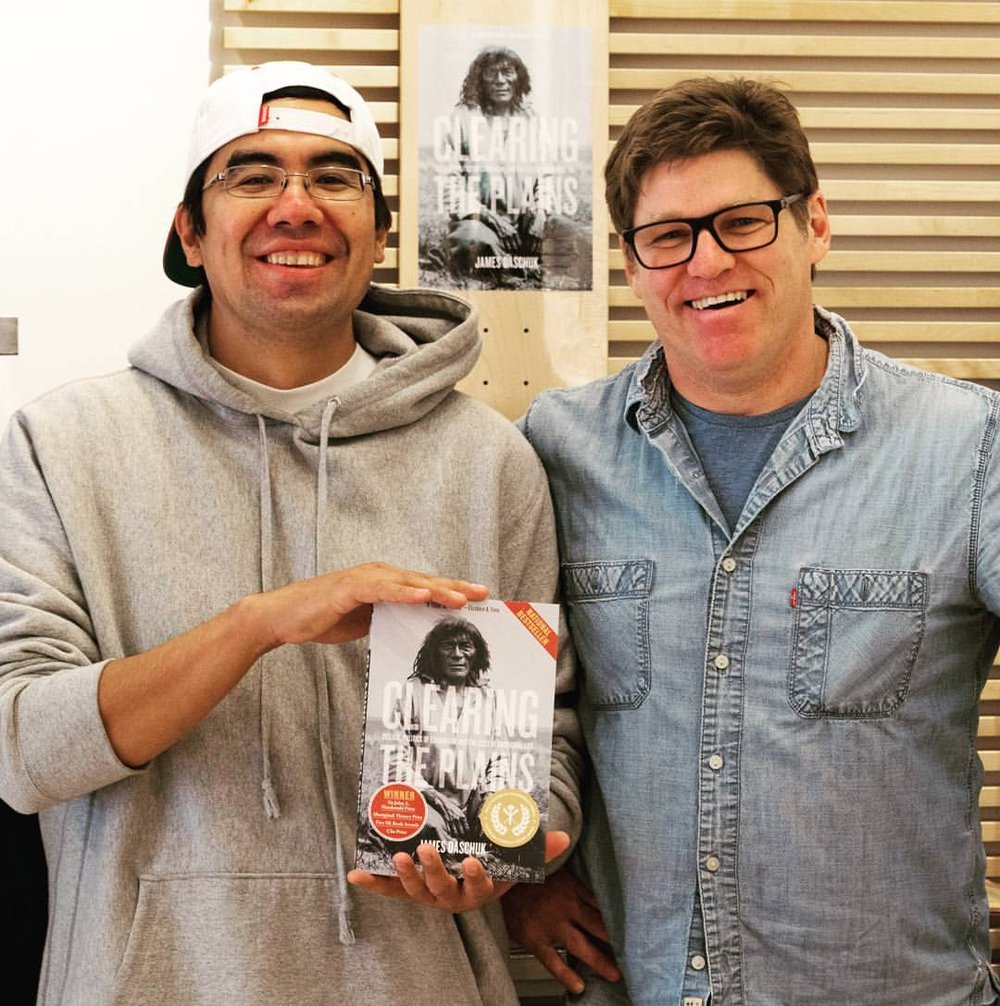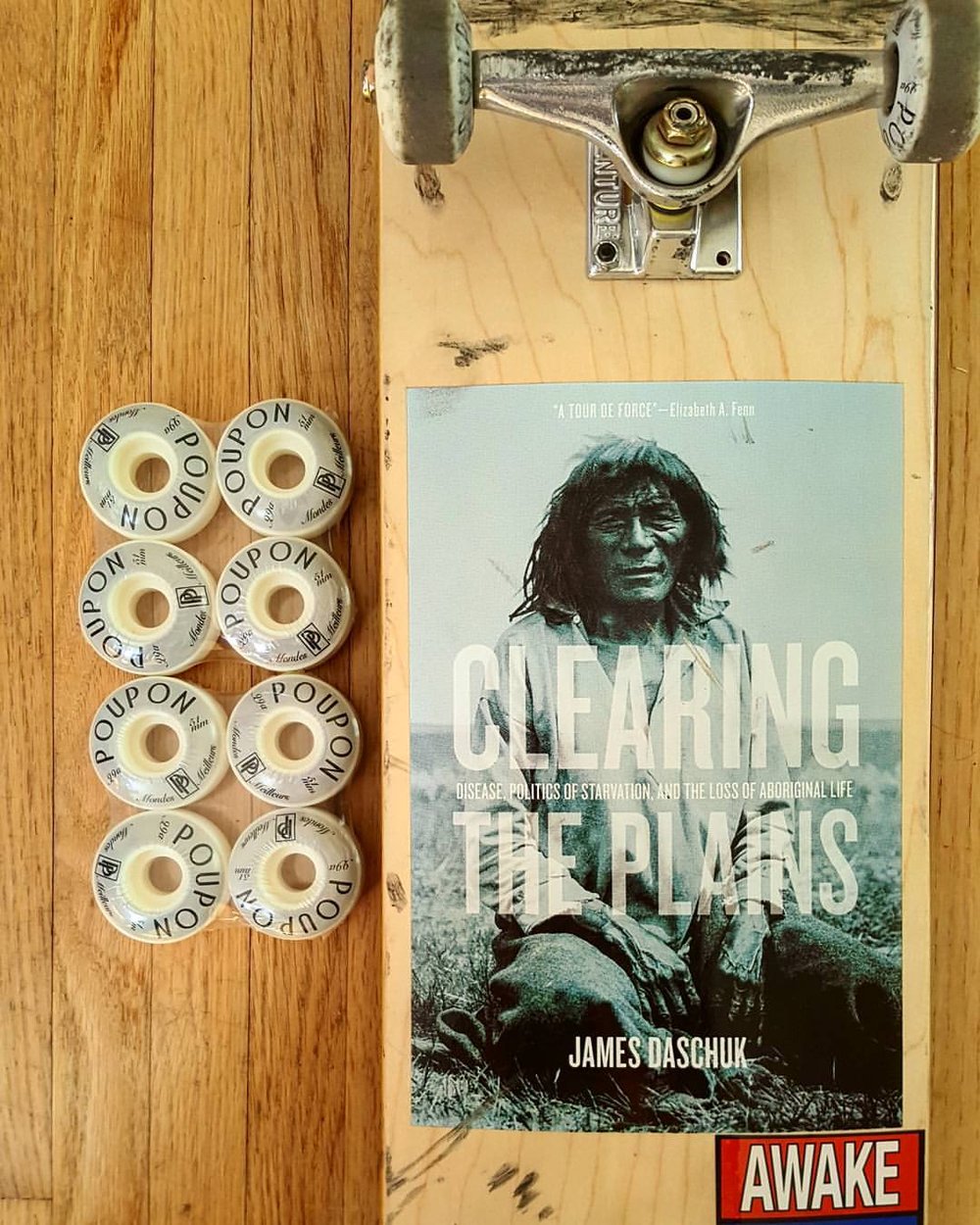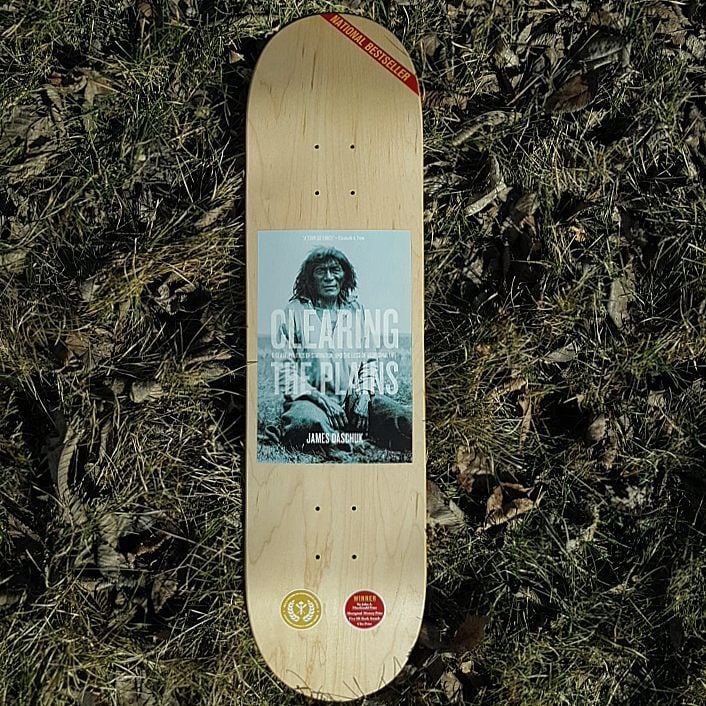 The Sixth graphic from Colonialism Skateboards pays homage to Dr. James Daschuk's National Bestseller and Award-Winning book "Clearing the Plains: Disease, Politics of Starvation, and the Loss of Aboriginal Life." The primary goal of Daschuk's book is to trace the origins of the current health disparity between Aboriginal and non-Aboriginal peoples in Canada.
Clearing the Plains describes distinct periods of economic and social organization in Canada that influenced Aboriginal people's health, including the introduction of disease (particularly smallpox, measles, and whooping cough) and the extermination of the plains bison. Daschuk argues that the single greatest environmental disaster to strike Aboriginal peoples on the plains – the disappearance of bison – can be held responsible for region-wide famine among Aboriginal peoples and the alteration of power between Aboriginal peoples and the government.
"This study has shown that the decline of First Nations people's health was the direct result of economic and cultural suppression. The effects of the state-sponsored attack on Indigenous communities that began in the 1880's haunt us as a nation still" (James Daschuk, Clearing the Plains).
From the "Clearing the Plains" back cover:
In arresting, but harrowing, prose, James Daschuk examines the roles that Old World diseases, climate, and, most disturbingly, Canadian politics—the politics of ethnocide—played in the deaths and subjugation of thousands of Aboriginal people in the realization of Sir John A. Macdonald's "National Dream."
It was a dream that came at great expense: the present disparity in health and economic well-being between First Nations and non-Native populations, and the lingering racism and misunderstanding that permeates the national consciousness to this day.