Joe Buffalo - Residential School - ID Card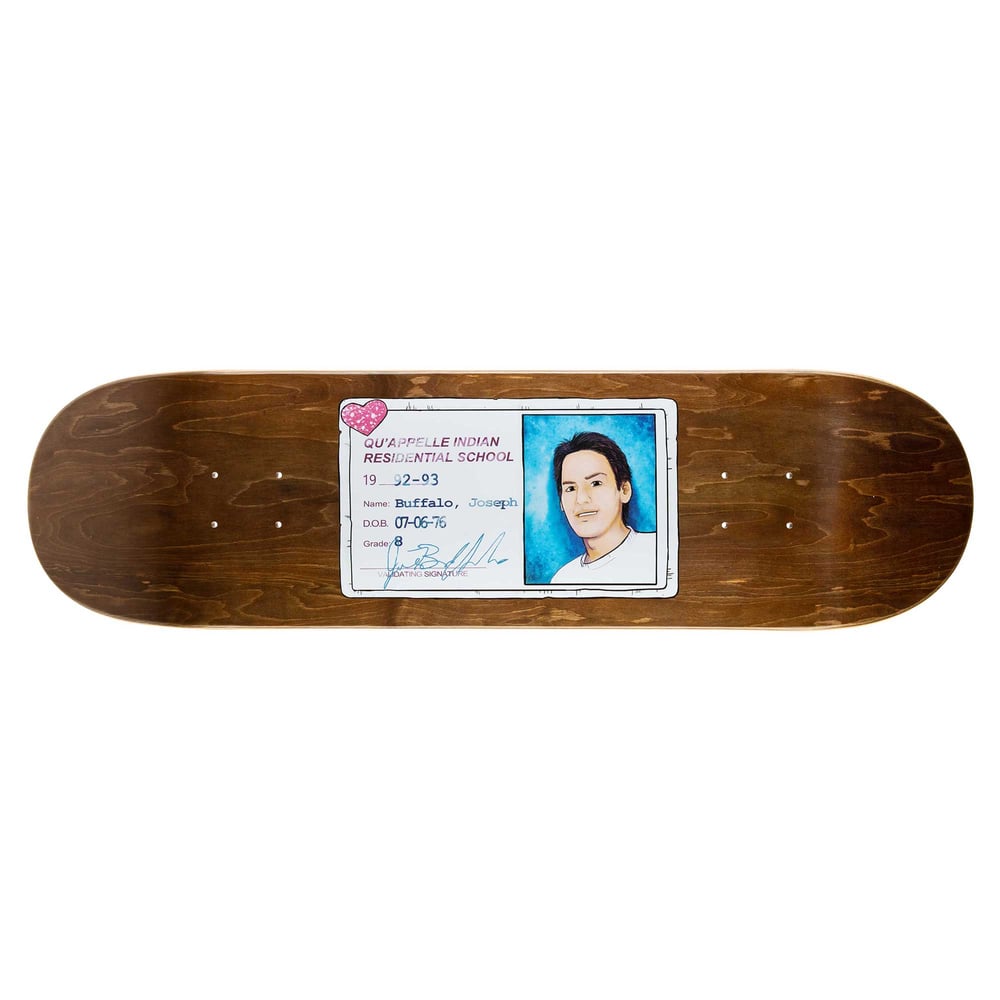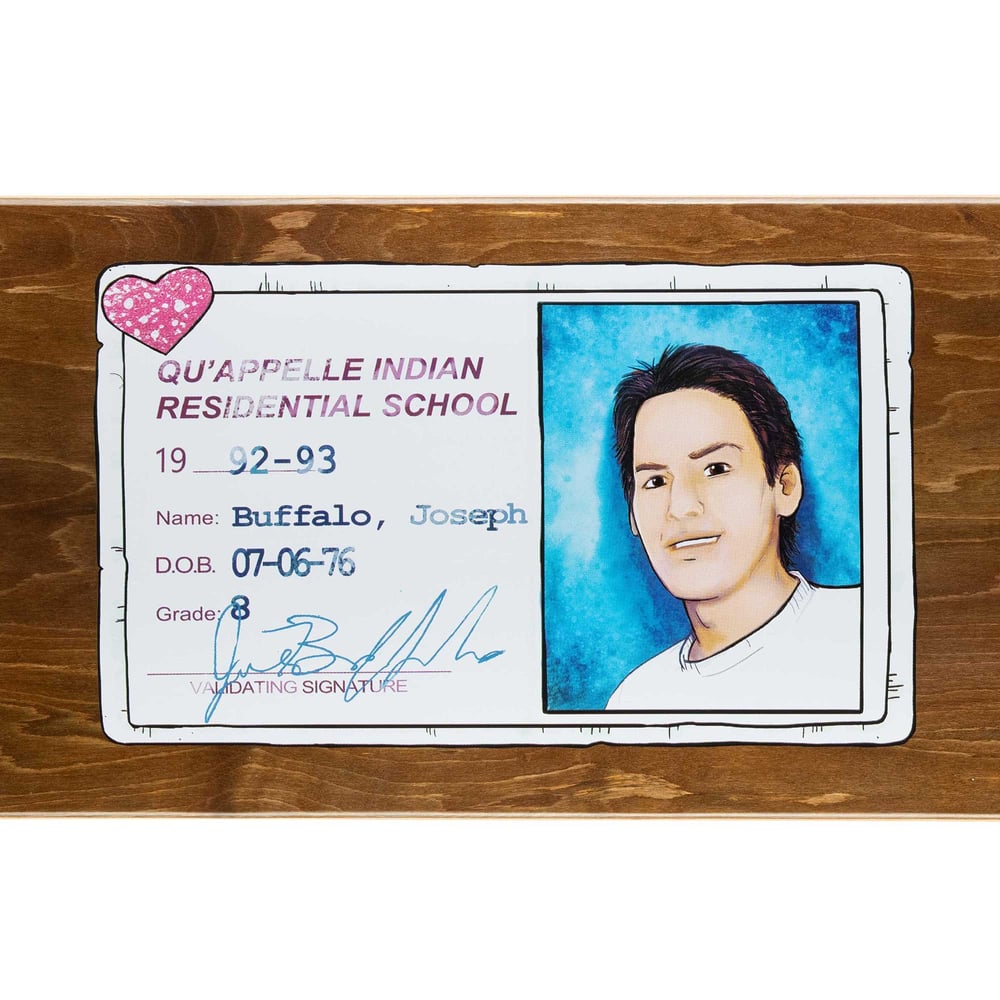 "When the School is on the reserve the Child lives with its Parents, who are savages; he is surrounded by savages." −sir john a. macdonald to the House of Commons in 1883 (as cited in the Final Report of the Truth & Reconciliation Commission of canada)
This Joe Buffalo pro-model is a re-creation of his student ID card at the Lebret Residential School in Lebret, Saskatchewan, in Treaty 4 Territory. Joe attended the Residential School for five years. The Lebret School was the second last school to close in all of canada. The last Residential School to close was Gordon's School in Punnichy SK in 1996. Within the Residential School system, Indigenous children were subject to cultural genocide, were forcibly separated from family, forbidden from practicing their cultural and spiritual traditions, and oftentimes subject to horrendous treatment and even death. Residential School survivors recount experiences of inadequate education, loneliness, hunger, illness, as well as physical, sexual, emotional and mental abuse and violence. St. Anne's Indian Residential School in Albany, Ontario, for example, represents the extent to which these hardships were endured, where this particular institution was equipped with an electric chair for disciplining and torturing students. Not surprisingly, more than 6,000 Residential School student deaths have been documented by the Truth and Reconciliation Commission of canada, and it is assumed even this figure falls short of the real outcome. According to CBC News, by these estimates, the odds of dying for children in Residential Schools were higher than the odds of dying for Canadians serving in the Second World War.
Joe endured and survived Residential Schools. He found skateboarding at a young age and this has been a major part of his life ever since. Skateboarding is a powerful outlet that helped Joe overcome adversity throughout his life by keeping him focused on a positive activity that not only kept him busy but also challenged him to grow mentality, physically, emotionally, and spiritually. The artwork featured on this skateboard graphic is created by Pamela Prostarr. She helped Joe create this pro-model for him. Unfortunately, the original card could not be scanned for this skateboard because it was destroyed in a house fire.