Thomas King - The Inconvenient Indian board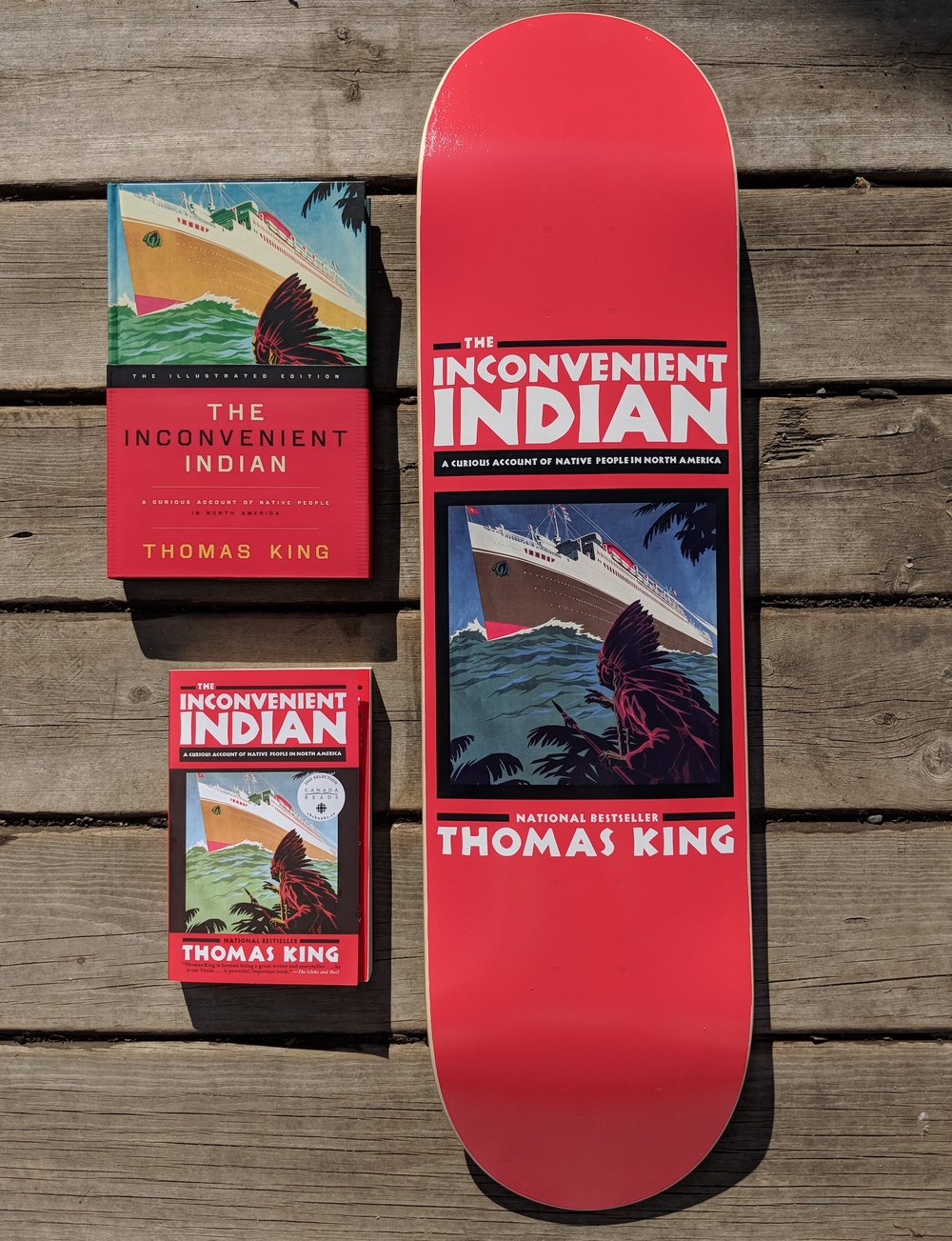 For the ninth graphic Colonialism Skateboards collaborates with international award-winning Indigenous writer and storyteller, Dr. Thomas King.
Thomas King's National Bestseller, The Inconvenient Indian, is a cleverly-written book that combines his gift of storytelling with an informative, factual approach. His literature and work has won numerous awards throughout his journey as an Indigenous writer.
Colonialism Skateboards is humbled to be working with Thomas King on this skateboard graphic. Thomas King's writing is a perfect combination of humour and truth to help people better understand and think critically about the relationships between Indigenous and non-Indigenous people in North America.